A global team is revolutionizing the preservation of ancient manuscripts – Sinai's St. Catherine's monastery
See on Scoop.it – Medieval Manuscripts | Medieval Palaeography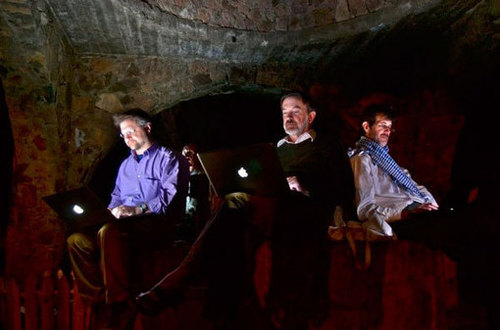 Michael Toth points at a computer screen filled with what seems to be a jumble of Arabic and Greek letters.
To get to this jumble, he has traveled from Washington to an isolated, fortress-like monastery in the middle of the Sinai Desert, home to the oldest continuously operating library on the planet.
He has helped assemble a global team of scientists that arrived with cutting-edge technology at this spot, three hours by taxi from the nearest commercial airport.
The image he has paused to appreciate is one of a steady stream coming from the room next door, where a high-definition camera is focused on one of the monastery's rare and priceless ancient manuscripts. The manuscript rests in a cradle that looks like a chair tilted back at an angle, but with hydraulic lines and strange lights attached.
Ainoa Castro's insight:
En relación con los fondos custodiados en el Monasterio de Santa Catalina del Sinaí, no olvidemos que Bischoff vió en tres de sus manuscritos coincidencias gráficas que le llevaron a postular como origen geográfico de la escritura visigótica el norte de África. Para saber más -> http://bit.ly/15Bfz7d
See on www.archaiologia.gr